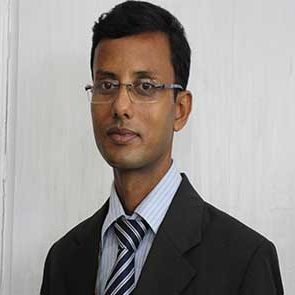 Dr. Khandaker Md. Raisul Amin
Associate Professor
PhD (Japan), PGD in IT (RU), MSc, BSc (RU)
Room # 412   Ext # 494
Cell : 01611 275454
E-mail : kmr.amin@iubat.edu
Dr. Khandaker Md. Raisul Amin is an Associate Professor of Electrical and Electronic Engineering (EEE) in the IUBAT-International University of Business Agriculture and Technology, Dhaka, Bangladesh. He completed his B.Sc. and M.Sc. in Applied Physics and Electronics from University of Rajshahi (RU) and Post Graduation Diploma in IT from Computer Science and Engineering department of Rajshahi University.
He completed his PhD. graduation from Shizuoka University, Japan, under Prof. Shoji Kawahito of Imaging Devices Laboratory. He worked as a service engineer for Hitachi Computer Ltd. Japan from 2005 to 2007 and as an academic researcher at Imaging Devices Laboratory of Shizuoka University from 2015 to 2016.
His research field is Integrated Circuit Design of Analog-to-Digital Converter for the application of image sensors and Digital Signal Processing. He has published international journal papers and also attends international conferences.