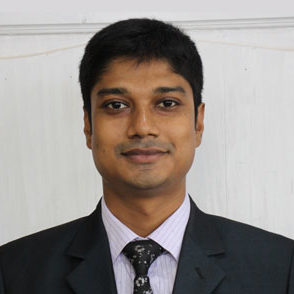 S. M. Rezaul Karim
Assistant Professor
M.Sc (DU), BSEEE (IUBAT)
Room # 523   Ext # 523
E-mail : rkarim@iubat.edu
S. M. Rezaul Karim is a faculty member of DEEE, IUBAT. He was born in Gazipur. He passed SSC and HSC from Pirojali Adarsha High School and MEH Arif College respectively. He completed graduation in Electrical and Electronic Engineering from IUBAT. Mr. Reza has done post graduation in Information Technology (IT) from University of Dhaka. He has completed Cisco Certified Network Associate (CCNA) course from AIUB. He is pursuing his PhD in EEE at DUET, Gazipur.
He started his teaching career at IUBAT on 4th August 2015. He usually teaches Fundamentals of Computers and Applications (CSC 103 & CSC 104), Measurement and Instrumentation (EEN 331 & EEN 332), Microprocessor Systems and Interfacing (EEN 373 & EEN 374), Transmission of Information (EEN 431 & EEN 432) and Digital and Satellite Communication Engineering (EEN 471 & EEN 472) courses.
He is also involved in training, supervising undergraduate students and researching in IBERG of IUBAT. His areas of interest include Telecommunication, Artificial Intelligence and Brain Engineering.
He has published a number of research papers in renowned international journals.