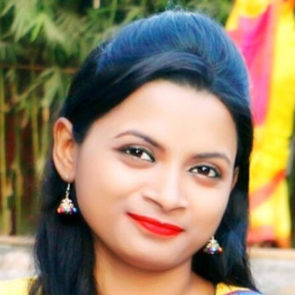 Sairatun Nesa Soheli
Assistant Professor
M.Sc(IUT), BSEEE (IUBAT)
Room # 514   Ext # 501
E-mail : soheli@iubat.edu
Sairatun Nesa Soheli is a Assistant Professor in the Department. She received her B.Sc. in Electrical and Electronic Engineering from IUBAT and is pursuing her M.Sc. Thesis in Power Electronics at IUT – Islamic University of Technology. On 1st July 2012 she joined IUBAT and has 6 years teaching experience here.
She has done some short courses named PSNA (Power System Network Analysis), VLSI (Very Large Scale Integration). The areas of her research interest are Power Electronics, Power System Analysis, VLSI, Communication System etc.
She has published 9 journal papers and 2 conference papers have been accepted for publication on the topics of Microcontroller, Sensor, PLC, Conductor, PFI Plant Installation, Voice Recognition Automated System and Quick Power Generation.