BDT 20 Million
annual research budget
Research
The Department of Electrical and Electronics Engineering encourages both students and teachers to conduct fundamental and applied research to create knowledge in different fields that include power engineering, electronic engineering, biomedical engineering, networking, electrical systems, products, components, and applications, electrical analysis and design etc. We create knowledge through fundamental and applied research conducted by faculty and students. We also provide hands-on experience by offering opportunities to work and gather practical experience in laboratories. The research mainly focuses on the traditional areas of Electrical and Electronics Engineering and the local and global emerging issues. Our students and teachers also participate in different national and international competitions with their research projects. The Department of Electrical and Electronics Engineering provides professional, technical and research skills to its students. The faculties are encouraged and patronized to develop projects and provided with the required fund, guidance, and technical support in materializing the developed project proposals. The students under the department are also required to submit practicum report based on their research and field work, during internship, in different power plants, power stations and other relevant organizations.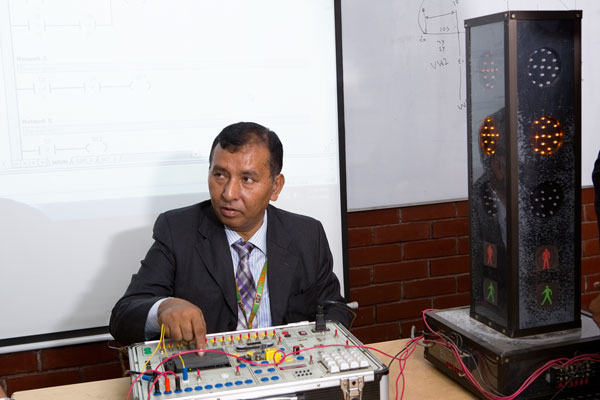 Fund and Facilities
Research fund and facilities are provided by the IUBAT authority for functioning research activities. The authority always extends their support for all kinds of activities related to research in Electrical and Electronics Engineering fields. Worthy projects receive fund from Government and Non-government Sector as well.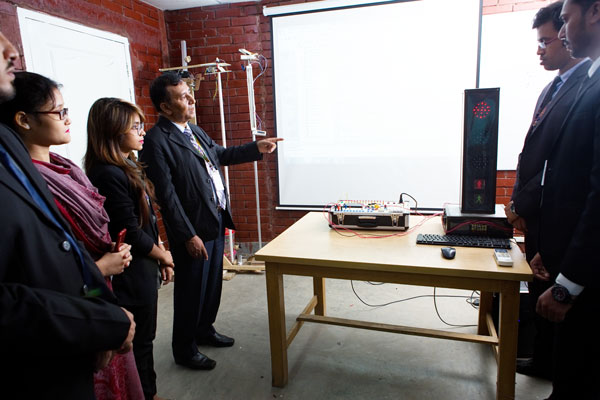 Fund Hunting
The specialized faculty members submit new projects to MAMRI that provides technical assistance and other facilities required to accomplish the submitted projects.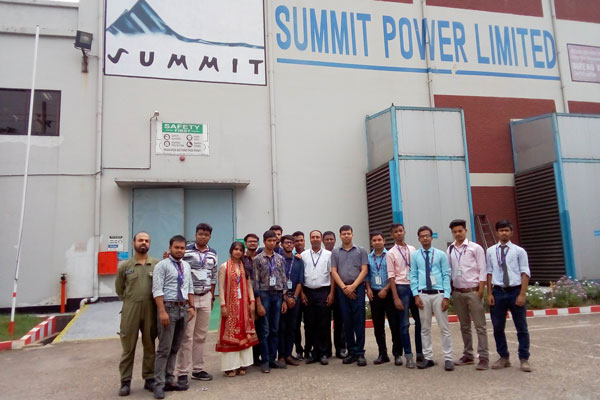 Dissemination of Research Findings
The faculties who conduct research work share their research findings across the whole community; the other faculties also provide feedback on their project works. Such sharing and feedback culture enhances team work and enriches research knowledge in the respective fields.
Md. Abu Bakr Siddique, S. M. Rezaul Karim
Modeling of Double Diode Solar Photovoltaic Module using Matlab
This paper presents a circuit based simulation model for a solar photovoltaic (PV) module to examine the estimated electrical performance parameters with the changes of environmental parameter such as solar irradiation and temperature. Modeling and simulation of a solar PV module is presented based on Shockley diode equations. The Solarex MSX 120, a typical 120W PV module is chosen for model performance evaluation. The mathematical model for the chosen module is implemented on matlab with respect to various temperatures, solar irradiations, diode quality factors and model series
esistances and obtained I-V and P-V characteristics curves were compared with the manufacturer's published curves which show precise correspondence to the
model
Suman Chowdhury, Muhammad Al-amin, and Mohiuddin Ahmad
Performance variation of Building integrated photovoltaic application with tilt and azimuth angle in Bangladesh
This paper analyzes the dependency of performance of the Building integrated photovoltaic application on tilt angle and azimuth angle. This paper is proposed for optimization of tilt and azimuth angle for obtaining maximum power efficiency. From the analysis, it is seen that if tilt angle is decremented from 50 deg to 10 deg, the power of proposed array is incremented by 26.154%. If azimuth angle is decremented from 160 deg to 20 deg, the power is incremented by 8.93%.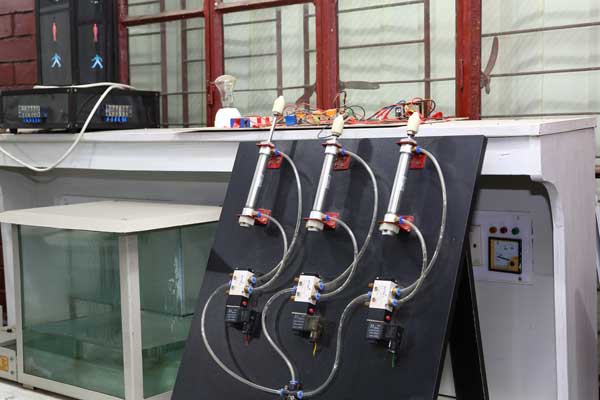 Research Courses
The department offers a number of courses that make the learners familiar with the research skills required to conduct research in electrical and electronics engineering fields. The courses include Project Evaluation, Planning and Management, Electronic Analysis and Design, Research Methodology, Measurement and Instrumentation, Power System Analysis etc.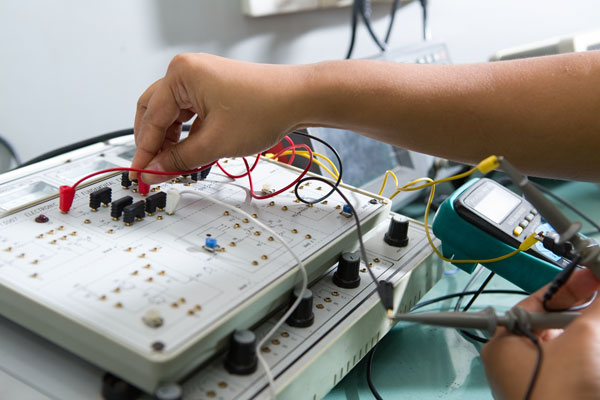 Research Initiatives
The department encourages the students to initiate researches in different areas both in narrow and wide scale. The worthy initiatives receive research grants and other supports.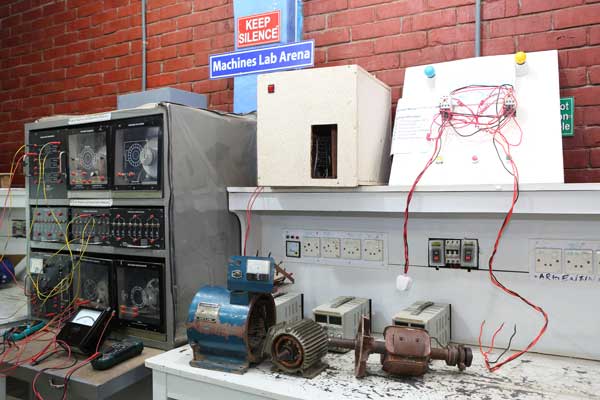 Project Work/Submission
The department puts much emphasis on the development of maturity of knowledge acquired by the students. Learners are supposed to design and accomplish project works in many courses, and thus they enhance their research skills.
IUBAT Review
The IUBAT Review is a multidisciplinary academic jounal that the editors intend to publish annually.
Research Monographs
IUBAT has published a number of scholarly and distinguished research monographs.
Conference Proceedings
IUBAT, as a part of knowledge creation and knowledge sharing, encourages all forms of initiatives.